High performance SAXS/WAXS instrument with GeniX low divergence
November 30, 2011
Dr Roy Beck-Barkai
From the School of Physics and Astronomy, Tel Aviv University, Israel
Dr Roy Beck-Barkai principal research interests are in the field of nanostrutured self assembled polymers and biopolymers, biophysics of supramolecular complexes, statistical mechanics and hydrodynamics of polymers, protein-protein and lipid-protein interactions.
Using a SAXS/WAXS setup allows Dr.Beck Barkai's team to directly probe the macromolecular forces and interactions with extended characteristics length-scales at hydrated condition.
He gave us the following feedback on his instrument and the GeniX after having used the system for one year.
"Implementation of SAXS/WAXS combo system, using two different detectors, and GeniX Low Divergence with scatterless collimation is a real success. The system has many big advantages including high flux rate and extreme ease of use" says Dr Roy Beck-Barkai.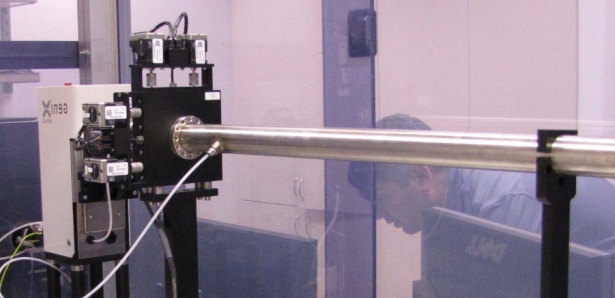 Latest testimonials