Xenocs and CEA-Leti are launching a joint application lab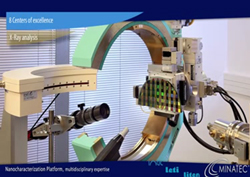 After three years of active collaboration for the development of a new generation of High brightness X-Ray source, Xenocs and CEA-Leti have decided to strengthen their relationship by setting up a joint X-ray application lab.
This joint application lab, located at the NanoCharacterization Platform in Minatec Campus, will be dedicated to the validation of Xenocs advanced products in various customer applications as well as the development of new characterization techniques for X-ray material analysis. It will give to CEA-Leti access to advanced characterization capabilities for its research and development projects in the field of Microelectronics and Micro Electro Mechanicals Systems (MEMS).
Latest news