ACIS 2019
Hobart, Tasmania
February 3- 7, 2019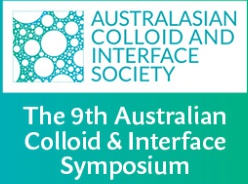 The 9th biennial Australian Colloid and Interface Symposium will be held at the Hotel Grand Chancellor, Hobart, Tasmania, Australia from 3 to 7 February 2019.
Come and meet us at our booth!
Oral presentation: Inspecting colloids with a SAXS/WAXS instrument
Presenting author: Dr Pierre Panine
Thursday February 7 at 1.30 pm
Room : Ballroom 3
Synopsis:
Understanding properties of colloidal materials requires the investigation of a large number of compositions or process combinations as well as the control and understanding of their morphology, both for fundamental studies or for routine quality verification. This necessitates characterization requirements over broad length scales and experimental conditions.
This presentation will summarize latest results of Xenocs developments applied to colloidal science, emphasizing impact of data analysis and related interpretation for nanoparticles, colloids and nanomaterials characterization.
Next events
No other news available for this year.